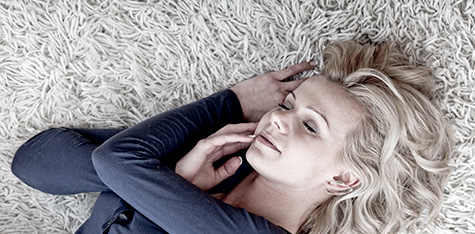 MCN works together with Australia's leading manufacturers of floor coverings to bring you exclusive pricing and exceptional service.
Due to the size and scope of MCN's business, MCN has been able to work directly with manufacturers to ensure better wholesale prices to our network. These cost advantages are passed onto our customers allowing us to provide a superior service at competitive prices. Through our partnership agreements MCN is also able to provide extended manufacturer warrantees on a range of commonly used commercial flooring products.
MCN is able to provide customers with a full range of flooring products including:
Carpet and Carpet Tiles
Floating Timber Floors
Solid Timber Floors
Timber Laminates
Vinyl Flooring
Specialist Flooring – Parquetry, Cork etc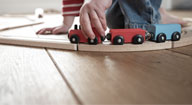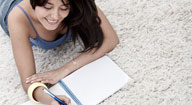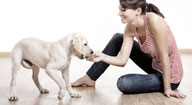 MCN is proud to partner with the following MCN Preferred Manufacturers:

Godfrey Hirst carpets lead the market in style, colour, performance and quality. As the largest carpet manufacturer and exporter in the southern hemisphere, Godfrey Hirst has an extensive range of carpets to choose from. Through MCN's partnership with Godfrey Hirst we are able to offer extended warrantees and preferential pricing on a range of products specifically suited to commercial applications such as schools, churches and community facilities where durability, comfort and performance are high priorities.

CARPET CUSHION from DUNLOP FLOORING provides underfoot comfort and can extend the life of floor coverings. Dunlop Flooring offers a range of carpet cushions for residential and commercial environments. Carpet needs to deliver an excellent level of comfort and durability, and to achieve this it needs the support of a quality carpet cushion. For commercial applications Dunlop EXCELLAY Carpet Cushion is recommended – it is highly resilient, allowing it to withstand heavy-traffic loads and helps the carpet retain its comfort, shape and appearance. EXCELLAY comes with the addition of Ultrafresh® which inhibits odours and controls destructive bacteria, moulds & fungi to promote lasting hygienic freshness. For residential applications Dunlop Flooring offers a range of quality carpet cushions, also with Ultrafresh®, that will improve underfoot comfort and the life of the carpet.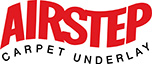 Airstep Australia is seen as a market leader in the floorcovering industry in Australia, New Zealand and South East Asia. Airstep manufactures, warehouses and distributes the Airstep range of carpet underlays, which are all Proudly Australian. The Dandenong plant, which employs 65 people and runs 6 days a week, has been manufacturing a range of natural rubber underlays since 1975 and is continually looking to new ways of improving their manufacturing process to help reduce the impact on the environment.
Airstep is proud to announce the completion of our PU foam plant at our Dandenong, Victoria base. This allows Airstep to move yet ever closer to being Australia's only complete underlay company and one of very few worldwide. Airstep is a one-stop destination for all of your underlay requirements.
Our rubber line continues to produce rolls alongside our foam. We have expanded our felt range exponentially with our recent partnership announcement with United Bonded. Airstep also provides dual-bond underlay for commercial applications, timber/floating floor underlays as well as specific acoustic and ignition resistant lines. With foam being the final major piece, there is nothing of note in the underlay world unavailable through Airstep.
Our underlay plant now has the capacity to supply Australia's needs on its own if required. Airstep also has flexibility in terms of specification options which is unsurpassed.
Airstep's initial offering of foam underlay encompasses six products, five of which are for domestic application and one commercially orientated. Steplight, Stepezy, Stepeco, Steplux and Stepmax cover every level of domestic requirement, while Stepsmart is a commercial foam underlay. All are available right now so please contact us and allow Airstep to fulfil your underlay needs.

Polyflor really is 'flooring design for a better environment'. Polyflor is the first commercial flooring organisation in Australia and New Zealand to achieve Ecospecifier's 'Green Tag' LCA certification, achieving maximum rating points in the Materials – Flooring Calculator and IEQ-VOC sections of the GBCA and NZGBC Green Star rating tools. 100% recyclable – VOC compliant.
Polyflor's resilient and safety vinyl floor coverings provide the ideal flooring solution for a wide variety of healthcare, aged care, education, retail, office, mining, commercial and domestic installations both nationally and internationally.
Polyflor is a market leader in commercial vinyl flooring with sales offices and warehousing throughout Australia and New Zealand providing professional service and technical expertise. With excellent durability, low maintenance, hygiene and Green Tag certification, explore the endless design possibilities and download the FREE BIM profiles of our complete range of flooring, or simply contact us for a sample.

Embelton Flooring is a 100% Australian-owned company headquartered in Coburg, Victoria. The company is a division of G.P Embelton & Co Pty Ltd and one of Australia's largest distributors of floating timber, bamboo, laminate and cork flooring.
Embelton supplies a varied range of timber flooring products that offer quality, value and peace of mind to its customers. With strong supply chain links in Asia and Europe developed over a number of years, the company distributes a wide range of engineered timber, bamboo, laminate and cork floors through flooring retailers across Australia.
The company also supplies timber flooring contractors with a range of sustainably sourced Australian timbers for parquetry and solid timber flooring, together with a range of floor sanding supplies and machinery from the industry's leading suppliers such as Bostik, Selleys, and Polycure. Since 1992, Embelton has operated a timber mill in Taree, NSW producing a significant proportion of its solid timber and parquetry supply, and has developed strong relationships with other leading solid timber flooring manufacturers such as Hurfords and Gunns to ensure a variety of timber products for our trade customers to choose from.
The company is a strong supporter of the Australian Timber Flooring Association (ATFA), both as a founding member and major sponsor, and has been a major contributor to research, development training and training of timber flooring installers. Working with leading architects, Embelton Flooring products are specified and installed in many commercial and residential development projects.